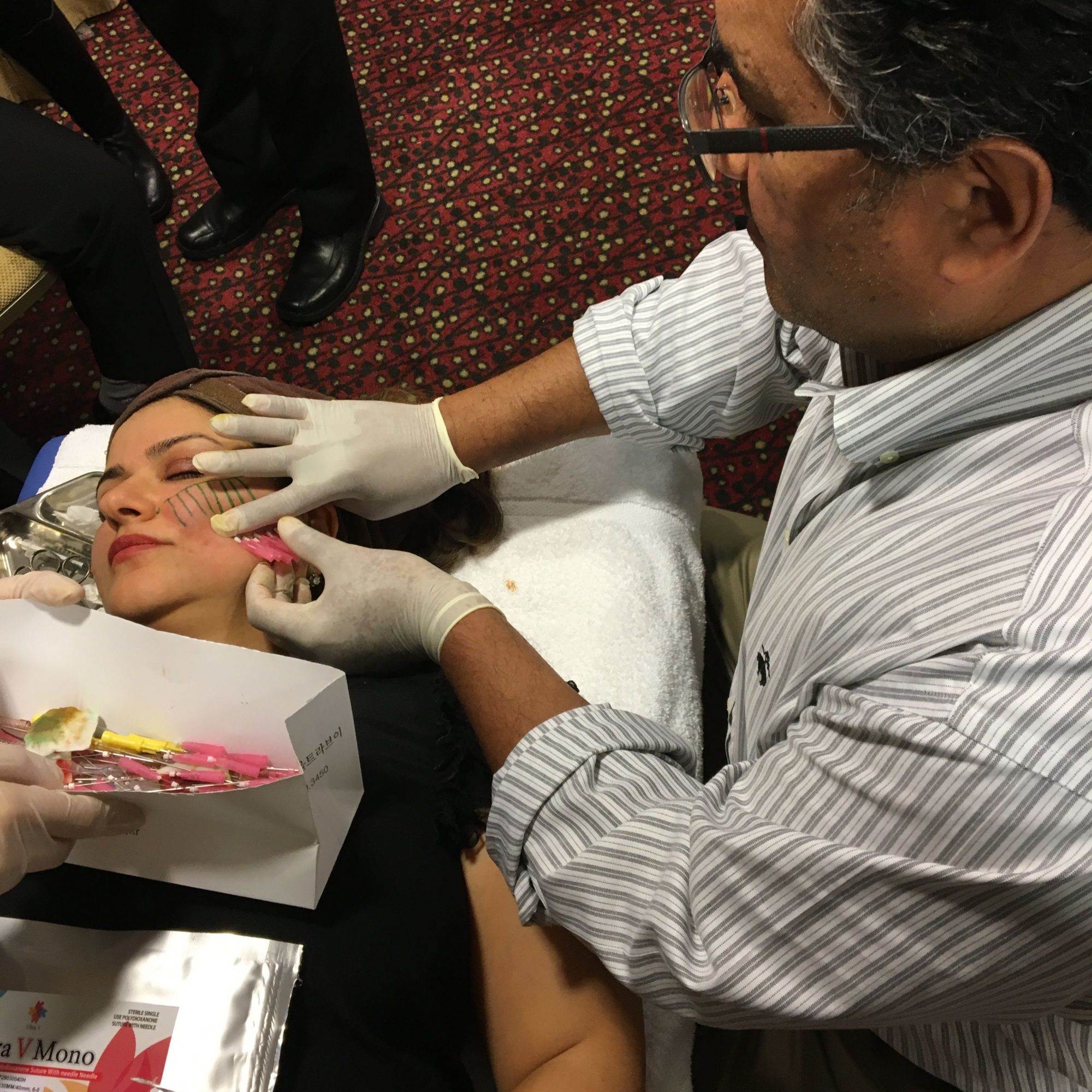 IFAAS Threadlift
I was the only Plastic Surgeon who attended the small group course on Threadlifts given by the International Fellowship in Advance Aesthetic Science in Toronto in October. The course was conducted by Dr. Han Jin Kwon from Seoul, Korea. He is the founder of the Dermaster Clinics which has operations throughout South East Asia.
Patients are often looking for simpler procedures, with less downtime and immediate results. I attended this course to reinvestigate thread lifts, and to have the opportunity to discuss the finer points with Dr. Kwon who has developed many of the thread lift techniques and materials.
I have had extensive experience with Aptos threads and Contour threads which we used ten to fifteen years ago. The basis of those procedures were barbed non-absorbable threads that "grabbed" the subcutaneous tissue and pulled them.
Today's threads are absorbable. Some threads, which are simple, or twisted are placed to stimulate collagen. Others have cogs and do lift tissues as well.
There are protocols that have been worked out to achieve particular rejuvenation or aesthetic effects. The technique and aesthetic judgement of the practitioner will, of course, contribute to the final result.
I believe patients will have a superior outcome when these procedure which can be described as minimally invasive are performed by someone who is used to doing full invasive procedures. Surgeons are not only used to discerning the different layers in the face, they also are able to more easily handle the instrumentation needed to insert the threads.
I was impressed with what these threads can do and will use them in my practice.
At present, there are no threads approved by Health Canada, available for sale in Canada. There may be practitioners who are using threads for facial treatments in Canada but this is not actually allowed and patients and physicians will have no recourse if there is a problem.
I look forward to helping our patients with this technology, but am waiting until they are approved for use in Canada.