Why Our Patients Love Liposuction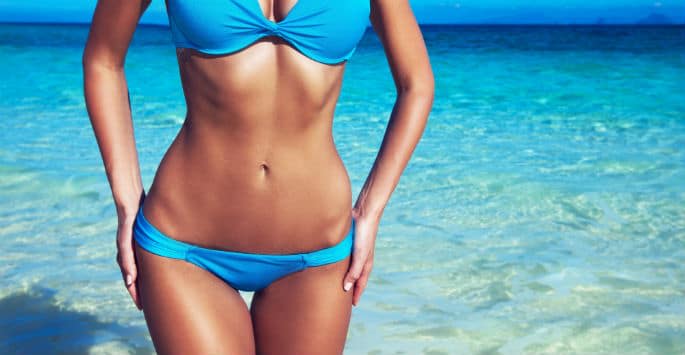 Liposuction is the most trusted and most popular surgical technique for lasting fat loss in targeted areas of the body. But why do men and women love it?
1. They Know There's No Better Way to Get the Dramatic Fat Loss They Want.
There have been many attempts to imitate liposuction, but nothing can match it for fat loss that is dramatic and permanent. When you've reached your target weight, or lost a lot of weight through weight loss surgery, you're often left with pockets and bulges of fat that just don't budge. With lipo, you can get rid of them safely and permanently.
There are also many non-surgical options for targeted fat loss. These are a good option for people who want to avoid surgery, and they do produce good results, but none of them deliver the incredible, beautiful results that liposuction does.
2. The Procedure Leaves You Firm and Toned.
Many plastic surgeons point out that liposuction isn't really a fat loss technique but a body contouring technique. It removes fat from stubborn areas and leaves those areas smooth and firm. When you want body contouring, either on its own or as part of a total makeover including surgery, your best approach is to start with liposuction.
3. It is a Safe Technique.
Liposuction is an FDA-approved procedure that can be performed in a plastic surgeon's office. Normally, you only need one session. This procedure is the answer if you want quick, long-lasting results that you can see right away.
4. Liposuction Contours Your Whole Body.
You can use lipo in every area of your body where you have excess fat. The procedure works on your stomach, thighs, butt, love handles, waist, back, shoulders and upper arms, among other areas.
5. Everyone Deserves to Look Their Best.
If you're frustrated by pockets of fat that make you self-conscious, liposuction could be the solution. When all is said and done, you'll look and feel great in any style of clothing. Don't you deserve to look and feel your best?
Learn More
If you're interested in learning more about what liposuction can do to tone and shape your body, book an appointment at Cosmedical Rejuvenation Clinic in Toronto. Contact us today to set up a consultation and get started!