What are Restylane and Perlane?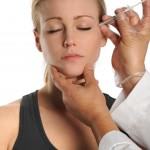 Restylane and Perlane are dermal fillers. They are facial rejuvenation compounds used by plastic surgeons to create smooth, firm, youthful-looking skin.
The aging process affects everyone. Gravity and sun exposure take their toll on our skin, causing it to sag and wrinkle. In addition to coarsening skin, sun exposure often leads to squinting, creating lines round the eyes.
Natural metabolic processes, too, cause aging. Skin is made up of several compounds, including collagen and hyaluronic acid, which makes skin firm and elastic. These compounds gradually degrade over time, and the skin's underlying tissues also break down. This process usually starts in our mid-30s, when our skin begins to lose firmness and elasticity, and to sag and wrinkle.
Stress also takes its toll. But wrinkles are caused by all aspects of life, including joy and laughter.
These signs of aging can be treated with dermal fillers.
What are dermal fillers?
Dermal fillers are gels or compounds used in non-surgical facial rejuvenation procedures to rejuvenate aging skin. You may have heard them described as soft tissue fillers, too.
Dermal fillers rejuvenate the skin by filling in wrinkles, and plumping and firming skin. They are injected into the skin, the injection sites determined by the surgeon's comprehensive knowledge of facial anatomy. Dr. Kesarwani targets the mid to deep dermis, depending on the depth of wrinkle.
How do Restylane and Perlane work?
Restylane and Perlane are hyaluronic acids. They are made up of minute hyaluronic acid particles suspended in an injectable gel. These types of dermal fillers are used in the most popular modern techniques. They have virtually replaced collagen fillers.
Restylane and Perlane particles bind to the water naturally present in the dermis (inner layers of skin). These hyaluronic particles add volume, plumping out previously sagging areas. They are particularly effective in rejuvenating cheeks, and also restore the youthful appearance of plumper lips.
In addition to plumping, firming, and adding volume to the skin, Restylane and Perlane also promote the production of the skin's own collagen.
The effects last up to 12 months, because the hyaluronic acid particles are re-absorbed into the body. Permanent rejuvenation techniques include plastic surgery.
What are the side effects?
Serious side effects are extremely rare for Dr. Kesarwani's patients, and because hyaluronic acid is naturally present in skin, allergic reactions are almost unheard of. Minor common side effects include swelling, itching and redness at the injection site, and possible bruising. These side effects pass quickly.
Combination treatments
Dr. Kesarwani often combines several procedures when reversing the signs of aging. Dermal fillers like Restylane and Perlane can be combined with Botox treatments, which target wrinkles caused by muscle contractions. Examples include the fine lines round the eyes.
Botox is a neurotoxin which works directly on facial muscles. Minute amounts of Botox are injected precisely into target areas like the frown lines between the eyebrows. The Botox relaxes these muscles, which smooths out the frown lines. Botox is extremely effective on other wrinkles caused by muscle contractions, too, such as forehead lines, and crow's feet lines round the eyes caused by a lifetime of laughter.
The signs of aging can be reversed, for a happier, more confident you.