The Benefits of Fat Grafting Breast Augmentation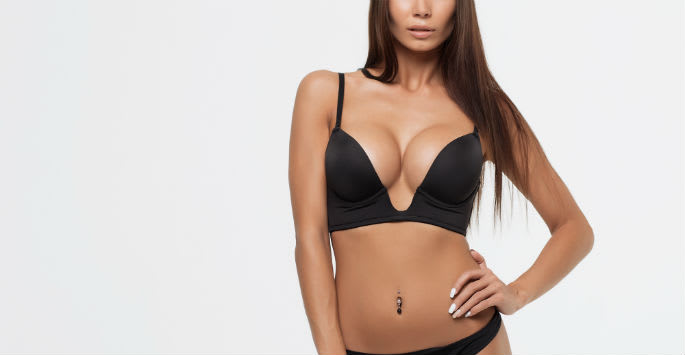 You think you would look better with larger breasts, but you aren't interested in implants. You are not sure how you can get the best results. You have tried wearing clothes that are meant to provide the appearance a larger bust. You've bought bras that have extra padding. None of these approaches have made you happy. You want your breasts to have lasting fullness. Breast implant surgery can give you the kind of results you want, but you don't want to undergo that kind of surgery. The healing time is too long for you. Fat grafting breast augmentation could be the right solution for you.
How Can Fat Grafting Give You Larger Breasts?
Fat grafting is a procedure that has become very popular. It helps people to add volume where it is lacking. It can be used to add fullness to a person's face or to their buttocks. It's effective to increase the size of your bust as well. Your plastic surgeon will identify an area on your body where you have fat to spare. This fat is removed through a tiny opening created during a liposuction procedure. The fat is then purified and injected into your bust to provide the ultimate boost.
Why Choose Fat Grafting to Enhance Your Breasts?
Fat grafting breast augmentation is natural. You are putting your own fat in an area where you want it. At the same time, you can trim another part of your body. You'll be able to improve your figure all around. Fat grafting means a shorter recovery time, and you have greater flexibility as well. If you want more volume, you can come back for an additional fat graft. Your end results will be breasts that are fuller and firmer. Best of all, they will look and feel natural. You are using what's in your body to look your best. If you have extra fat, fat grafting could be the best option for you. A good source of fat could be your thighs, your buttocks, or your abdomen. Your plastic surgeon will help you to find the best source of fat for your fat grafting procedure.
Learn More About Fat Grafting Breast Augmentation
If you want larger breasts and you have some unwanted fat on your figure, your plastic surgeon can give you results with fat grafting breast augmentation. The first step is to make an appointment with Cosmedical Rejuvenation Clinic to talk about what you want for your breasts. At our convenient location in Toronto, our surgeon will assess your figure to look for a good source of fat. If you have enough fat for fat grafting breast augmentation, you can schedule your procedure. Once your fat grafting breast augmentation is over, you will be able to enjoy a larger bust. Contact us today to set up your consultation – we look forward to speaking with you!