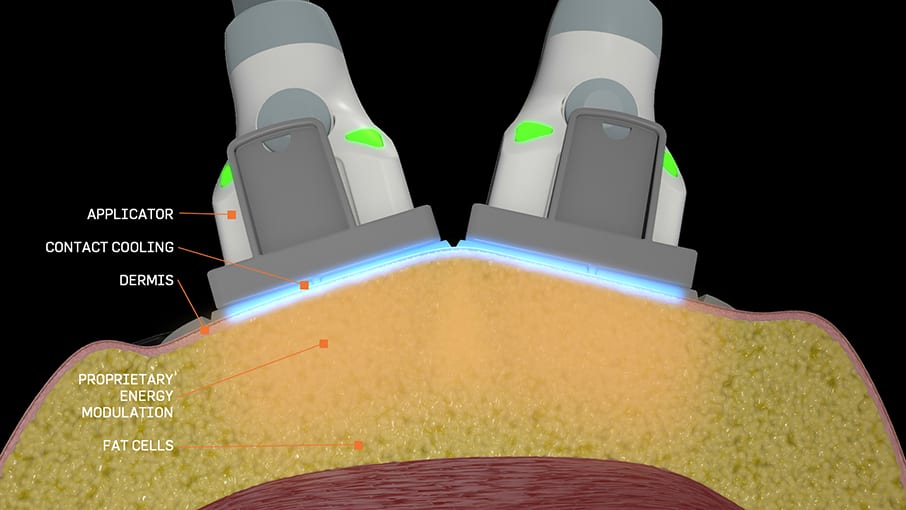 SculpSure is our preferred technology for nonsurgical fat removal. We find that it works better than other comparable technologies on the market today, with the added bonus of being more budget-friendly. Our patients are able to get rid of their unwanted fat quite comfortably, without pain.
SculpSure is a laser that targets fatty tissue in the dermis. The dermis is part of the skin that is located directly below the top layer (epidermis). The device emits laser energy that penetrates into the dermis, where it melts fat cells. These fat cells are destroyed and then your body gets rid of them like any other waste matter.
While you won't be able to see your results instantly, you will be able to see a gradual improvement over the 6 or so weeks after your treatment. It takes about this long for your body to process the destroyed fat cells. This is a good thing, since the effects come gradually so it looks more natural. You'll look like you've been diligently working out and dieting!