Regain Your Confidence with Breast Augmentation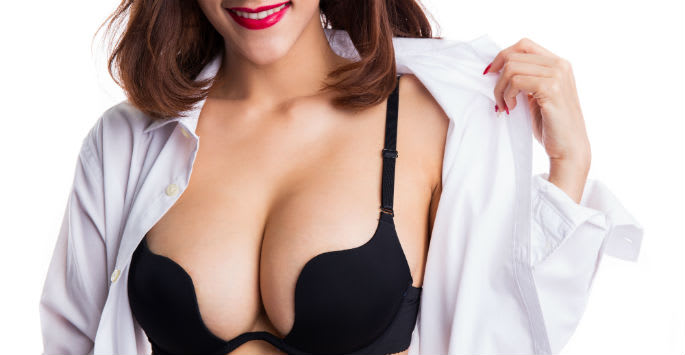 As a woman, you probably understand that your breasts are an extremely important aspect of your femininity. That's why the loss of your breasts can directly affect your overall self-esteem. Many women who receive breast augmentation and reconstruction after breast cancer treatments are looking to restore their sense of worth. The great thing about breast surgery is that the procedure can help you experience greater levels of confidence by allowing you to finally regain control of your body. Doesn't this sound amazing?
Creates Amazing Balance and Proportion
After receiving breast cancer treatment, many women may feel like they are missing their feminine contour. As a result, most women undergo breast surgery to restore proportion and balance to their body. Once an experienced surgeon has helped you accomplish this goal, you'll be able to enjoy wearing stylish clothing again. Most importantly, your chest will look balanced when wearing a bathing suit or bra.
Provides Dramatic, Long-Lasting Results
In order to obtain the body that you desire, the surgery may involve synthetic implants or your own tissue. The final outcome of the procedure is a dramatic, natural-looking body that you are sure to love. Many of your closest family members and friends will also notice your new body. Since the excellent procedure offers long-lasting results, you'll always feel confident in your own skin, and you won't ever have to worry about needing additional surgery in the future.
Improves Overall Quality of Life
Are you satisfied with your life right now? A frequent overlooked benefit of breast surgery is that women will obtain a better quality of life because of their increased confidence.
Do You Want to Feel Confident Again?
If you would like to regain your confidence after breast cancer treatment, breast surgery may be a great option for you! Just keep in mind that undergoing the surgery at the right medical practice will ensure the success of the procedure. At our reputable medical practice, our primary goal is to restore a sense of wholeness by delivering incredible results. During the initial consultation, our doctors will discuss the best candidates for treatment. In a nutshell, many good candidates for this procedure are healthy, non-smoking people. Does this sound like you?
Contact Us for More Information
Don't wait a second longer! To find out if you meet the criteria for breast surgery, feel free to make an appointment with Cosmedical Rejuvenation Clinic! At our location in Toronto, ON, our welcoming and knowledgeable staff is always happy to answer any questions and help you schedule your breast augmentation surgery. Contact us today to set up your consultation – we look forward to speaking with you!