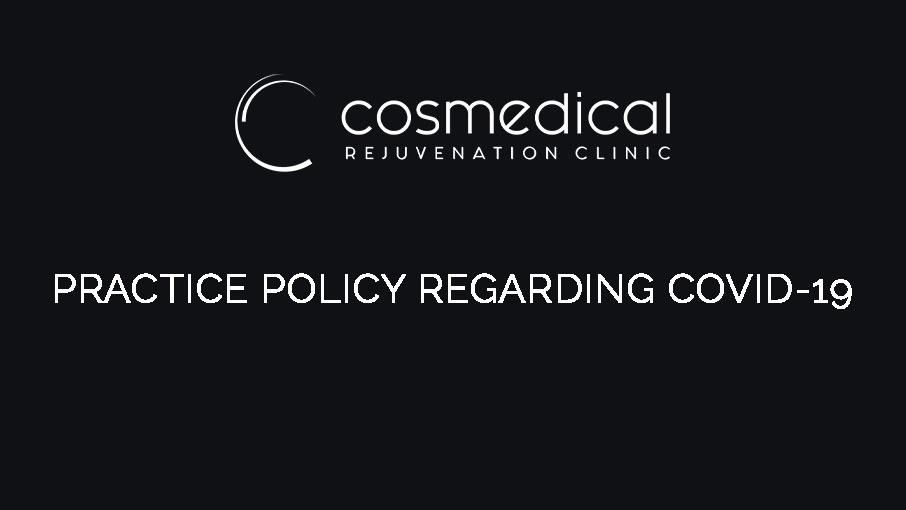 PRACTICE POLICY REGARDING COVID 19
We have received wonderful news! The Ontario Ministry of Health issued guidelines this week to allow us to fully reopen, which includes carefully resuming elective surgery. That means elective aesthetic plastic surgery procedures can now schedule surgeries for patients.
We have been following newly developed COVID-19 protocols on top of our routine safety measures. These protocols allow us to perform your surgical procedures in an incredibly safe and secure manner, severely minimizing the risk of infection. We are confident that Cosmedical Rejuvenation Clinic can again provide our patients with a superior surgical experience! This is especially because we have our own operating suite on site where we can control the high level of disinfection and attention to detail. Our surgical suite and recovery room is located in our medical offices at Yonge and York Mills, so you won't have to go anywhere else to have your procedure performed. Our private surgical suite is fully equipped and exceeds the standards of those established by the health ministry of the provincial government.
To see us either in-person or virtually, please call (416) 449-9983 or email info@cosmedical.ca. We are offering virtual consultations for your convenience. Looking forward to seeing you in person or online soon!
In-person appointments are spaced to ensure compliance with the Ministry of Health's social distancing recommendations.
Please take good care of yourselves. Remember – you are not alone. We are here for you and have always been!