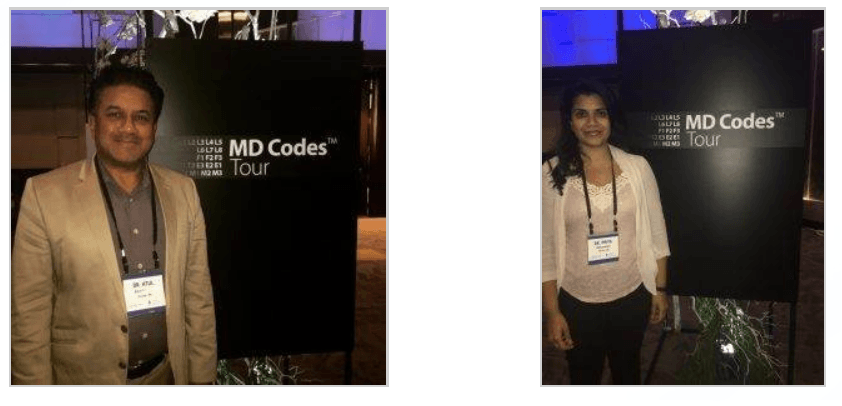 MD CODES
I was very proud to have Priya Kesarwani, MD, Facial Plastic Surgeon, join me at the Allergan MD Codes seminar in Toronto last month.
This is the third seminar that I have attended with Dr. Mauricio De Maio, who has spent his career refining his evaluation of patients and developing well proven injection techniques for facial rejuvenation. He is a board certified plastic surgeon from Brazil.
Dr. De Maio developed MD Codes™, a system that comprehensively rejuvenates the face based on precise injection sites. These sites are pinpointed by the injector, taking into account the patient's anatomy and unique physiology. The result is optimal results with the least amount of product.
Dr. De Maio is a superb communicator and teaches how to best educate patients about what can be done with dermal fillers. Patients are looking for simpler treatments, with little downtime that are effective.
These methods are simple and reproduceable. Though there are many injectors filling lines and depressions, these advanced treatments require insightful analysis, careful planning and deeper injections into the facial tissues. These are often best performed by Plastic Surgeons who have an artistic and scientific method of looking at faces.
We are continuing to use these methods that we learned from Dr. De Maio to give our patients superior, longer lasting, more natural outcomes. As always, it was a great experience and deeply informative. My colleague, Dr. Priya Kesarwani, also found the seminar to be educational and helpful in her role as a facial plastic surgeon.