Is Liposuction the Right Option for You?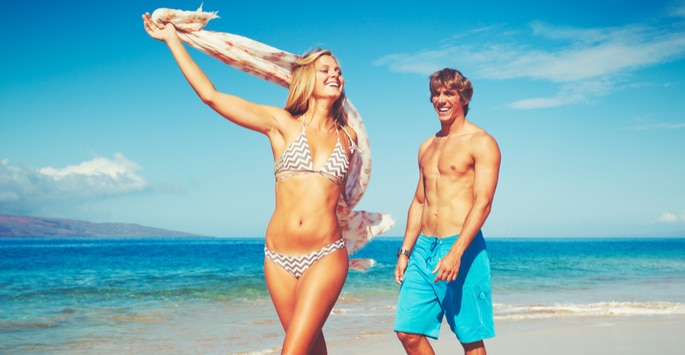 When it comes fat removal procedures, liposuction is one of the best options on the market. This popular operation has helped countless patients over the last few decades, and we are proud to offer it to anyone who would like to look and feel their best. It can be used to eradicate stubborn body fat throughout the body, and many patients fully recover within just a matter of weeks. As an added bonus, the results of this procedure could last for decades as long as you maintain healthy lifestyle habits.
Why is Body Fat So Difficult to Get Rid Of?
Even though many people want to be thin and toned, getting rid of stubborn body fat is no easy task. Fat serves many different roles, and that is why your body will do everything that it can to retain pockets of fat. In areas such as the midsection, fat is an emergency source of energy as well as a cushion for your organs. You might also struggle with pockets of fat near the upper arms, neck, back, and thighs. Consistently burning more calories than you consume every day will eventually result in weight loss, but that process can be slow and arduous. Some people even begin to lose muscle before their fat burns off, and that is an issue no one wants to deal with.
The Ideal Candidate
Liposuction continues to be one of the most popular cosmetic procedures in the world, but there are a few things to consider before having this surgery done. In most cases, we suggest that the patient is relatively close to their ideal weight before undergoing this procedure. Even though quite a bit of fat can be removed, you may need to make significant lifestyle changes if you want the weight to stay off. We will also need to go over your medical history and make sure that you don't have any health complications that could impact the results. If you are relatively healthy and close to your ideal weight, then you will most likely make a great candidate.
Understanding Your Procedure
Every procedure is slightly different, but these operations generally follow the same basic steps. After we have cleaned and marked the treatment site, one of our team members will administer general or local anesthesia. Once the site is numb, we can create a small opening and remove the fat with a thin device known as a cannula. That device gently extracts the fat with suction while leaving the rest of the soft tissue undisturbed.
Get In Touch with Us for More Information
With our fat removal procedure, achieving the body of your dreams is going to be easy than ever. If you would like to see if liposuction is the right option for you, we invite you to reach out and make an appointment with Cosmedical Rejuvenation Clinic! At our convenient location in Toronto, ON, our devoted professionals will be ready and eager to answer any questions you may have. Contact us today to set up your consultation!