Is it the Right Time For a Tummy Tuck?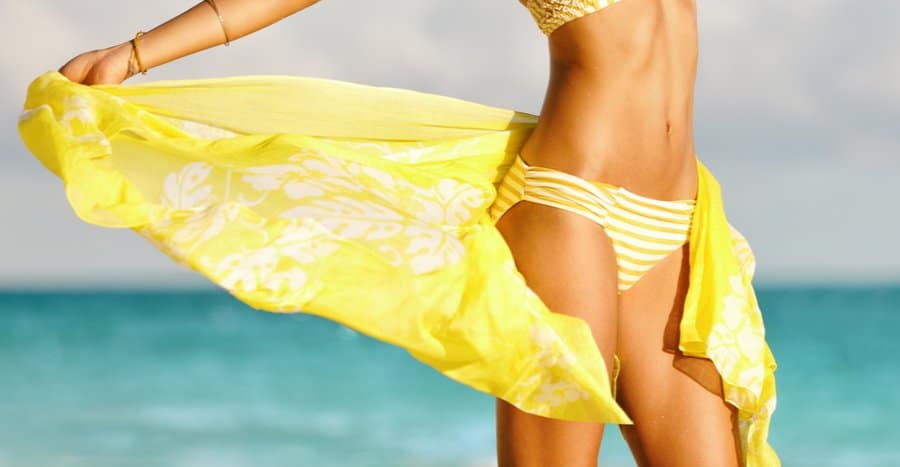 Extracting surplus skin and fat from the lower and middle abdomen, an abdominoplasty — commonly known as a tummy tuck — is not a procedure to be entered into lightly. Like all surgeries, it is an invasive treatment, the object of which should be strong and stable enough to sustain its encroachment. Many who undergo a tummy tuck are eager to change the shape and appearance of their bodies. Indeed, many are pleased with the results after the fact. A few benchmarks are worth observing.
Ideal, or Nearly Ideal, Weight
Those contemplating a tummy tuck should not be planning to lose much weight after the procedure. Important to remember is that an abdominoplasty can be complete or partial. The latter is more focused on the lower abdomen. In such cases, patients may simply wish to change the contours of a limited area. Speaking with the surgeon can give a better idea of post-procedure appearance.
An exception to this rule is if the abdominoplasty follows liposuction, where fat is evacuated considerably. If excess fat is removed first, there is more leeway in terms of how much weight can be carried into surgery.
No Serious Health Problems
Going into a tummy tuck with an immune system that is already compromised is definitely not advisable. An honest evaluation of overall health by a primary care physician should be a prerequisite for abdominal surgery of this nature. In addition, smokers should quit smoking well before the procedure since smoking diminishes the pace of healing. Medications and other maintenance protocols can affect the reactions of the body to tissue resection: they may have to be adjusted or suspended until recovery.
Plans For Children
Those intent on future pregnancies should hold off on an abdominoplasty. No, the tummy tuck will not cause problems for a future baby. Actually, it is the other way around. Surgery will tighten the abdominal muscles whereas giving birth will separate those muscles, again negating the benefits of the procedure. Many women opt for the surgery because of frustration with interminable crunches and sit-ups that show no muscular improvements. Since labor and delivery can wreak havoc on the six-pack, women should decide they are finished with child-bearing before a tummy tuck.
Contact the Cosmedical Rejuvenation Clinic today to schedule your consultation! Our office is conveniently located in Toronto, ON.