How to Make Your Breasts Larger Without Implants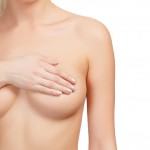 Previously, the only way to increase breast size was through implants. Many women do not want to consider implants. Pills and creams are also on the market, but they are not effective. Now, women have another option to increase breast size: the BRAVA system.
The BRAVA system is a clinically proven approach that grows a woman's natural breast tissue. Because our bodies naturally grow and heal, this approach is based on the fact that body tissue will grow under sustained tension. Tissue expansion is nothing new. It has been used in the medical industry for more than 30 years. Learn more about the science behind BRAVA and decide if it will work for you.
How Does the BRAVA System Work?
The breasts are placed under tension by the BRAVA system's three-dimensional pull. Although this procedure may seem harsh, it is actually quite gentle. In fact, women should not experience any pain at all while using BRAVA. The cells begin to replicate and create new tissue that results in larger, fuller breasts.
This tension is created by the system, which resembles a breast pump in the way that it works. The entire set includes two domes, silicone gel rings and a minicomputer that regulates tension within the domes. A sports bra also is included to hold everything in place. The minicomputer – called a SmartBox – is the brains behind this system. The SmartBox takes air out of the domes to create a vacuum. It also records the pressure inside the domes as well as how long you wear the device each day.
Results
Women who have used the system have seen anywhere from ½ cup to two cup sizes of increased breast growth. Initially, the increase you will visibly see will be due to swelling. In order to grow breast tissue, you need to continue to use the BRAVA system. Ten weeks of usage for 10 hours daily will result in an increase in one cup size. The longer you use the system, the more your breasts will grow. Many women wear it for 14 weeks or longer.
Increase Your Breast Size and Your Confidence
Small breasts can make a woman feel embarrassed, especially when naked or in a swimsuit. We can help women regain their confidence without invasive procedures. Contact us to learn more about available breast augmentation procedures.