How To Choose The Best Shape For Breast Implants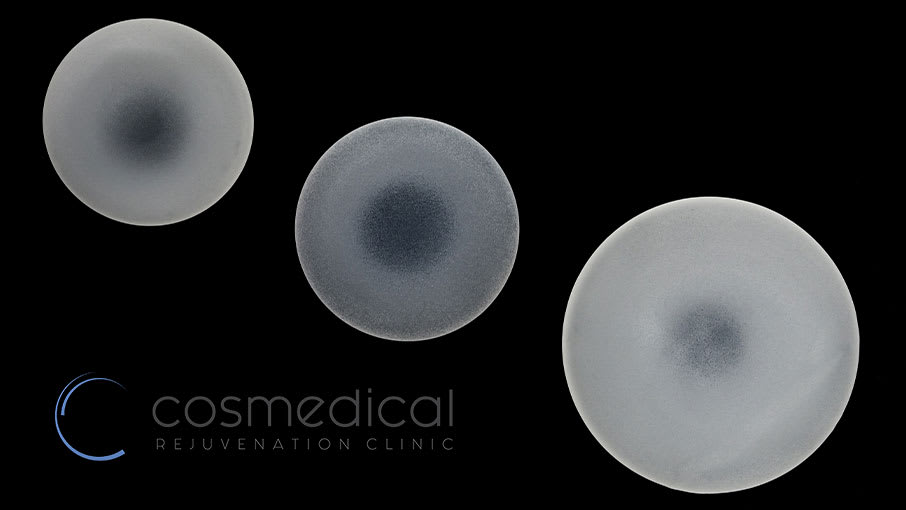 At Cosmedical Rejuvenation Clinic, breast augmentation is one of our most commonly performed procedures, and the one that gives women the most satisfaction!
Insecurity about the size and shape of your breasts can take a huge toll on your self-confidence. It can affect the types of activities you participate in, the clothes you wear, and your general mood and happiness. Breast augmentation is a reliable, safe procedure.
At Cosmedical, we offer women the option of either cohesive gel breast implants, or saline implants. What's the difference?
Cohesive Gel: These implants are composed of a silicone shell, filled with a thick, silicone gel. Cohesive gel implants feel smoother and more natural than saline implants. They are made of a thicker, more durable material, and hold their shape well. Cohesive gel implants are available in a wide range of sizes and shapes!
Saline: Saline implants are made of a silicone shell, which is inflated to the desired size with a saline (sterile salt water) solution after insertion. Since they are filled after being inserted, they only require tiny incisions, and usually located around the areola, under the breast, or from the armpit.
When considering which size and shape implants are right for you, it's important to take the following into account:
Current breast size (and amount of breast tissue)
Placement of implant
Incision site (areola, bottom of breast, armpit)
Body Type
Once these factors have been assessed, your options for implant shape include:
Round: Round implants are the most common choice, and give women fuller lift and cleavage. Depending on their base width, they can also help give the breasts a bit of a lift to a certain extent. They are spherical, and symmetrical in shape.
Teardrop: Teardrop shaped implants are shaped according to their name, and are fuller at the bottom than at the top. Teardrop implants more closely mimic the shape of natural breasts, but aren't as popular due to the risk of rotation.
For those looking for major cleavage, and more volume around the tops of the breasts, round is your best bet.