How Dr. Kesarwani Corrects Asymmetrical Breasts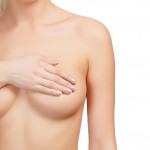 Having asymmetrical breasts can cause embarrassment, and lower self-esteem and self-confidence. While most women have slightly asymmetrical breasts, some breasts are very visibly uneven.
Breast asymmetry is often caused by hormonal changes when the breasts were developing. Severe asymmetry is caused by various underlying medical conditions, such as scoliosis. Medical treatments, such as lumpectomies or mastectomies, can also result in asymmetrical breasts.
Specialized bras can correct the appearance of asymmetry, but plastic surgery is the only way to permanently create a symmetrical silhouette. Plastic surgery is also the only way to treat severe asymmetry. Breast correction surgery is usually a very successful reconstructive technique after breast cancer surgery.
Breast enhancement surgery
Breast enhancement surgery is one of the most common plastic surgeries. Experience plastic surgeons like Dr. Kesarwani have an excellent reputation with performing breast surgeries.
Dr. Kesarwani offers a combination of cosmetic procedures to correct asymmetrical breasts. As he says, breast asymmetry correction is a "challenging combination of lifting, augmenting, and reducing breasts." This results in improved self-esteem and confidence.
Breast lift
Breast lift surgery is a procedure which tightens the skin envelope of the breasts. This reshapes the breasts by surgically raising them. If necessary, both breasts will be lifted in varying degrees to correct the asymmetry, in addition to improving the breasts cosmetically.
Breast lifts are also performed to correct sagging breasts, or breasts which have lost fullness due to aging, or breastfeeding.
Breast lifts are often performed in conjunction with breast augmentation.
Breast augmentation
Breast augmentation, also known as breast enlargement, will adjust the smaller of the asymmetrical breasts, matching it to the larger breast.
The breast augmentation procedure consists of inserting implants to create the desired figure. Dr. Kesarwani will discuss the best type of implant with you if you decide to have breast enlargement surgery. He uses silicone shells, filled with either cohesive silicone gel, or filled with saline.
Cohesive gel breast implants are the newest technology. They feel more natural, and as Dr. Kesarwani says, "cohesive gel implants are often a lifelong implant." They are made of a thicker material than saline implants, so are less likely to produce rippling.
Saline breast implants are filled after insertion, so can be placed through tiny incisions, explains Dr. Kesarwani. And some women prefer knowing their implants contain saline, which is non-toxic.
Breast augmentation is also very popular for women wanting to restore their pre-pregnancy figures, after they have decided they will not get pregnant again.
Breast reduction
Breast reduction, also known as mammoplasty, will adjust the larger of the asymmetrical breasts. Dr. Kesarwani reduces breast size by removing fat, skin, and tissue. This makes the breast smaller and lighter, and also makes them firmer, with a more youthful appearance.
Very large breasts can cause several medical symptoms, which affect women's health as well as physical appearance. Large breasts can cause severe back ache, and also neck, back, and shoulder ache, and even breathing problems. Eliminating excess weight and bulk will correct these problems.
People with asymmetrical breasts may also want to enhance both breasts for either a fuller or smaller figure.
Plastic surgery to correct asymmetrical breasts will improve confidence and self-esteem. Dr. Kesarwani's goal is to ensure you are happy with your appearance, and with yourself.