How Does Latisse Eyelash Treatment Actually Work?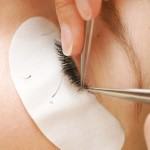 You may have seen advertising for an eyelash grower called Latisse, but may be unaware of what it does and how it works. Sometimes drugs have useful side effects, which is what researchers found when using Latisse. Lumigan, a medicine in eye drop form, was used for glaucoma patients and users noticed that while using, their eyelashes grew longer and thicker.
As an FDA-approved medication since 2008, Latisse has been used by celebrities and other women looking to lengthen their short eyelashes.
How Does It Work?
In a normal cycle, eyelashes sprout, grow and then fall out. Latisse extends the growth period and makes the lashes darker and thicker. Latisse comes with sterile applicators that are used to apply the medication on the upper lashes. When you blink, Latisse spreads to the lower lashes.
Before using this medication, be sure to wash your face, remove makeup and sure there are no contact lenses in your eyes. In addition, never get the medication in your eyes. It should be applied carefully or else it can trigger hair growth in unwanted areas.
Latisse should be applied every night. It is important to use a new applicator each time. If you reuse them, you run the risk of contracting an allergic reaction or eye infection. The results should be visible after two months of regular use, with the medication taking full effect by week 16. At that point, your doctor may recommend using Latisse every other day.
Results
Many Latisse users begin to see increased growth after four weeks of use. Increased fullness and darkness starts to occur by week 8. After 16 weeks, eyelash length, on average, increased by 25 percent. Thickness increased by 106 percent. Users experienced an 18 percent increase in the darkness of the eyelashes. You must continue to use the medication in order to maintain these results. Once you stop using Latisse, your eyelashes will return to their normal state.
Side Effects
As with any medication, side effects can occur. The most common side effects include itching and redness, with occurred in 4 percent of users. Darkened eyelids, irritation, dry eyes and red eyelids can also occur. These conditions go away after several weeks of discontinued use.
Increase the Length of Your Lashes
If you desire longer, thicker eyelashes, consider Latisse. We can evaluate your individual situation to see if Latisse is right for you. Contact us for more information about this exciting option.