How Do Sculptra Work to Revolumize the Face?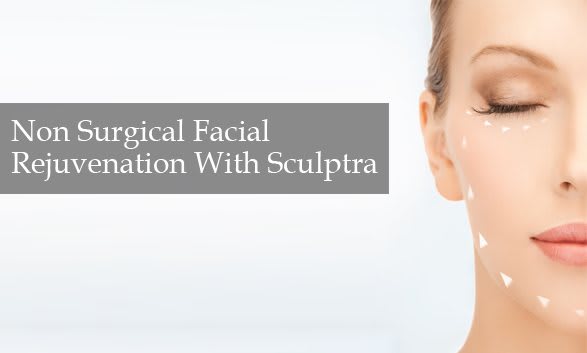 With so many people concerned about gaining weight as they age, it can be easy to forget that a lot of people experience fat loss and sagging skin as a result of the aging process. When you lose volume in your face there aren't a whole lot of options to get it back, but Sculptra is a product you can use to restore lost volume
Sculptra
Sculptra is a suspension of tiny partcles of a substance similar to dissolvable suture material. , The substance is injected under the skin. Your own body produces collagen around the Sculptra particles which then slowly disappear. The material in Sculptra has been used for a long time in sutures and implants that dissolve after a procedure. Sculptra works to revolumize the face by filling in depressions and hollows and improving skin tone and give the appearance of a lift. That saggy-looking skin that has become so problematic gradually fills in and looks like it was never there.
Sculptra is different from standard fillers in that it works three-dimensionally on the features of your face. It is approved by Health Canada and is widely used in Europe. When using Sculptra to revolumize, you'll usually need 3 to 4 treatments, 4 to 6 weeks apart.
Dr. Kesarwani was one of the first surgeons in Canada using Sculptra. He trained other phsicians in the use of Sculptra, and was an investigator in the first study about the cosmetic uses of Sculptra in Canada. Sculptra is truly the liquid facelift.