Fat Transfer Breast Augmentation vs Breast Implants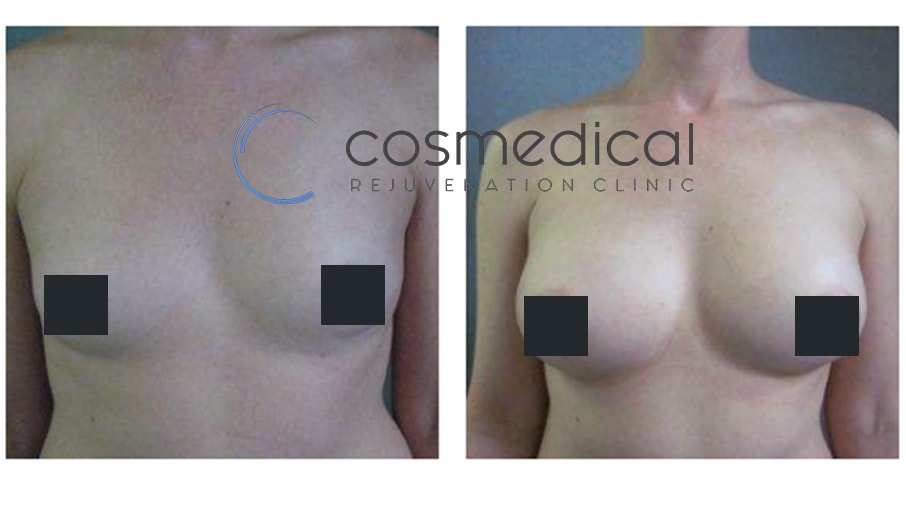 Want larger breasts but don't want implants? Fat grafting breast augmentation is a great option!
Fat grafting is a surgical procedure that involves liposuction to remove fat from an area on your body that has excess fat, like your mid-section or thighs, and then reinjects this fat into your breasts. After surgery, your breasts will be:
up to one cup size larger
rounder and firmer
more symmetric in shape and size
fuller in the upper portion so you can have better cleavage
Many women prefer fat transfer to breast implants.
Here are the top 5 reasons why some women think fat transfer is better than implants:
1. There's no nothing artificial put inside your body. Because your own fat is used to enhance your breasts, you never have to worry about rejection, replacement or any other possible complication that is related to implants. Fat transfer "implants" are totally natural!
2. The incisions are smaller and barely noticeable. Unlike what is needed for implants, fat transfer requires minimal incisions that measure just a couple of millimetres, in both the donor area and your breasts. These tiny incisions are far less noticeable and placed in areas that are well hidden by clothing and the natural creases in your skin.
3. The procedure is less invasive, so recovery is faster. You won't have to wait for your breasts to drop and fluff, a process that often takes a few months to happen.
4. You can get rid of unwanted fat at the same time.
5. You NEVER have to worry about deflation or leakage.