Fat Injections vs. Implants – Brazilian Butt Lift 101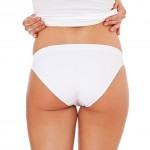 Most people want to reduce weight in certain areas of their bodies, not add to it. However, the popularity of many celebrities' infamous butts has led many to consider plumping up their own rear ends. This has increased the popularity of the Brazilian Butt Lift.
The Brazilian Butt Lift allows you to take fat from other areas of your body – such as your stomach or thighs – and transfer it to the butt. It's like two procedures for the price of one. You get a liposuction and an enhancement at the same time. If you don't have enough fat to transfer to your butt – or simply just don't want to take fat from other areas – implants are also available. However, many doctors prefer that you use your own fat for best results. Read on to learn more about what this emerging procedure entails.
What Can I Expect?
In order to attain your desired results, we may incorporate multiple procedures, including enhancing the contour, increasing firmness, lifting, increasing the size and correcting any imbalances. You can expect a Brazilian Butt Lift to take anywhere from a little over an hour to more than four hours, depending on the amount of fat to be removed and the size and shape of butt the patient desires. It's done as an outpatient procedure. There will be some pain following the procedure. Each person recovers differently, but you should be up and walking the following day. For the first two weeks, avoid sitting on your butt. You can bathe by the third day after surgery.
You can resume normal activities after one week. The back side will still be sensitive, so refrain from strenuous activity for several weeks. You will need to wear a special contouring garment for about one month, while you heal. The incisions are very small, resulting in minimal scarring.
You will notice results after several weeks. In order for your butt to keep its newly plumped and contoured appearance, be sure to follow a healthy exercise and diet regimen. It'll last for many years.
Enhance Your Butt's Curves
Not everyone is born with curves in the right places. If you desire a more voluptuous booty, seek a consultation with Cosmedical Rejuvenation Clinic. We can help you attain the back side you desire. Contact us today for more information about this exciting option.