Eliminate Stubborn Areas of Fat with Abdominoplasty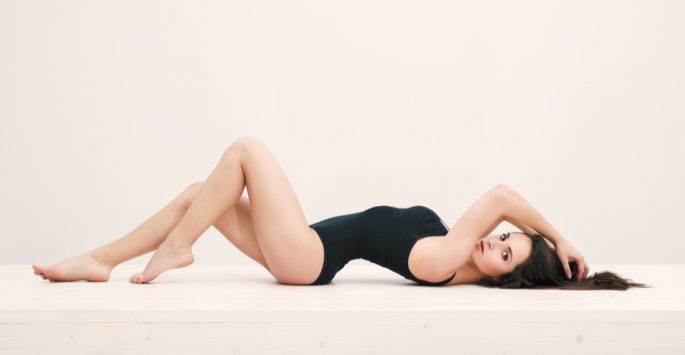 Also known as a tummy tuck, abdominoplasty is a popular cosmetic procedure that can create a slim and toned midsection. This operation has helped millions of patients achieve their cosmetic goals, and it might be just what you need to restore your self-confidence. Getting rid of stubborn body fat on your own can be a frustrating process, and that is why we are proud to offer this amazing procedure to all those who are tired of ineffective diets and weight loss programs. Within a few weeks of your abdominoplasty, you could finally have the body of your dreams.
The Truth About Spot Reducing Fat
It is an unfortunate fact that spot reducing fat is completely impossible. You could work out your midsection every single day without seeing any changes to your stomach, flanks, hips, or back. Studies have shown us that we metabolize fat from random areas of the body. When you exercise, your body will burn whatever fat is easiest to metabolize. That is one of the reasons why it feels nearly impossible to slim and tone certain areas of the body. A tummy tuck is one of the most effective ways to quickly and safely get rid of stubborn fat in the midsection.
Recovering From Abdominoplasty
With modern techniques and cutting-edge tools, we can make this procedure as minimally-invasive as possible. You will need some assistance from friends and loved ones, but you should be back on your feet within a few days of your procedure. Most of our patients fully recover in less than three months. During that time, you should avoid all strenuous activities. You may return back to work as long as your job doesn't require heavy lifting or fast movements. We will give you comprehensive aftercare instructions well before your surgery, and you must follow those instructions if you want to avoid complications.
Is an Abdominoplasty Right for Me?
It is important for patients to remember that tummy tucks are invasive procedures, and there are some risks associated with these operations. You should be relatively close to your ideal weight and ready to make lifestyle changes before having any cosmetic surgeries carried out. Suddenly gaining weight following your operation will impact the results and potentially cause secondary health complications.
Contact Dr. Atul Kesarwani, Plastic Surgeon at Cosmedical Rejuvenation Clinic to schedule your consultation today!