Do Breast Implants Enhance Your Sex Life?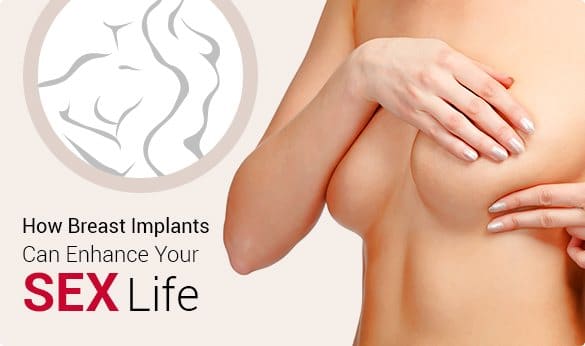 Many clients who choose plastic surgery do it for themselves, and the decision often comes with many benefits. Breast augmentation is a very popular procedure for women from a variety of backgrounds. The women who choose the surgery are realistic but statistically report positive changes in different parts of their lives.
Feeling confident and secure

It's long been established that confidence is a sought after trait in men and women. Breast augmentation, along with procedures enhancing the body, mostly in the abdominal area lead to greater satisfaction with personal appearances. The boost of self-esteem can change the way people carry themselves. Whether it's the extra pep in your step or daring to wear flirtier makeup, hair, or clothing, breast implants can have a long-term, positive effect.
Even before reaching intimacy, it's common for clients to feel confident in engaging in situations feeling confident and sexy. Flirtation or increased contact with men is a minor but perceivable benefit. These moments are a great way to lift moods or turnaround a usual day. For those in a committed relationship, the change in your perception of your body adds spice to things like foreplay. Studies show that clients experienced higher levels of arousal, as well as feeling happier about their sex lives.
Experience a greater connection with your body

Feeling confident can have a link with the way you experience sexual intercourse. Experts have surveyed clients who have had the procedure, and it's been shown that breast augmentation will enhance what happens in the bedroom. Researchers have a few ideas to explain the phenomenon. One explanation identifies self-doubt as the main obstacle for women to enjoy themselves in bed. Removing those negative thoughts will help you connect more strongly to the moment. Post-recovery, clients reported having sex more frequently with a greater sense of satisfaction.
In addition to women enjoying sex more, partners are also reported as having an improved sex life. Although not all women who opt for the procedure are in relationships, the ones who do see an improvement in their sex lives with their partners. Seeing an improvement in the bedroom can provide positive feedback for both partners. Mutual enjoyment is an important part of long-term satisfaction of sex between a couple.