Different Reasons Why People Get Armlifts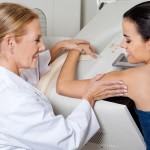 Brachioplasty, also known as an arm lift, is a surgical procedure to remove loose skin and excess fat from the upper arm area. The skin of the upper arm becomes loose with age and, despite exercise, can become saggy. This procedure firms and reshapes the arm from elbow to shoulder for a youthful, toned appearance.
Brachioplasty is a routine cosmetic surgery and is performed under general anesthetic as an outpatient procedure. An arm lift can take between 1 and 3 hours and there are three types currently available for patients with different needs:
Minimal incision arm lift: In this procedure the surgeon will make a small incision near the armpit and use liposuction to remove excess fat from the area. Recovery time is shorter due to the smaller incision.
Traditional arm lift: This procedure requires an incision from the elbow to past the armpit but allows the surgeon the ability to remove excess skin as well as fat providing a more toned finished result. Recovery time for this procedure will be longer.
Dr. Kesarwani is one of the few surgeons who performs extended arm lifts where extra fat and skin excised in the arm and in continuity onto the sides of the chest, trimming the whole upper body. This is especially useful for patients who have lost a great deal of weight.
Top Five Reasons
There are many reasons why people have cosmetic surgery of any kind performed but in the end it comes down to one main reason: they are unhappy with some aspect of their physical appearance. Flabby or sagging skin on the upper arm is one of the most recognized signs of aging and appearing unhealthy, as such, is a common target for cosmetic improvement. Reasons to consider an arm lift include:
• Sagging skin due to weight loss;
• Lose of skin elasticity due to age;
• Stubborn fat pockets that will not respond to exercise or diet;
• Reduction of fat or removal of excess skin; and
• Toning of skin or contouring of arms to a more pleasing shape.
Whatever your reason, there are some important considerations to make before having any cosmetic surgery performed:
First, this procedure will not prevent the aging process from causing further muscle laxity making this an impermanent solution. As the body continues to age, further treatments may become necessary to maintain a youthful, toned appearance.
Secondly, excess fat and skin caused by weight gain or weight fluctuations will continues to develop. For the longest lasting results, try to maintain your body weight at the same level as during the procedure.
Finally, ideal candidates for this procedure should be at or near their ideal body weight before surgery as well as being in good health. Women who have undergone a mastectomy should not undergo this procedure as it can affect lymphatic drainage and cause permanent swelling of the arms.
Preparation
Before the procedure is it highly recommended that patients stop smoking and taking any medications that can thin the blood. Patients should have a friend or family member ready to assist them as they will need to refrain from lifting or straining until fully healed. Convalescence may take up to three weeks with localized swelling, bruising, and pain fading within the first 2 weeks. Patients experiencing prolonged pain, itching, redness, or other signs of infection should contact their surgeon immediately.