At What Point Should You Have After Weight-Loss Surgery?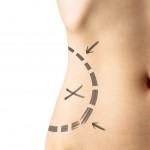 It takes a lot of willpower for someone to shed an enormous amount of weight without surgery. A strict diet and exercise regimen can change someone's life and help them lose weight and gain self-confidence. However, one of the side effects of extreme weight loss is dealing with excess skin and fat pockets.
Unfortunately, it often takes more than diet and exercise to remove unattractive flaps of skin. Surgery is often required to sculpt the body and remove stretched skin that no longer has support. In fact, multiple surgical procedures may be required. Here are some things to know about after weight-loss surgery.
When Should it be Done?
Ideally, after weight-loss surgery should be the final step of the weight loss process. If you plan to lose any more weight, then you should hold off until you are done. Otherwise, you may have to repeat the process and you won't get the desired results.
Also, if you lost only a few pounds – maybe10-20 or so – then you probably won't need surgery. The skin is able to retain its elasticity after some degree of weight gain or weight loss, but when done in extremes, unsightly sagging can occur. So if you are obese and plan to lose 50 lbs. or more, then you may want to consider after weight-loss surgery.
What Does it Do?
After weight-loss surgery is a demanding procedure – or rather, a demanding set of procedures. There is no one-size-fits-all approach. Each body reacts differently after weight loss. The entire process aims to contour the body so that it looks more natural. This involves removing skin from arms, lifting sagging breasts, removing extra skin around the abdominal area and even removing extra skin and fat pockets from the buttocks and thighs.
There are likely multiple procedures that will be done at different intervals. These include tummy tucks, thigh lifts and arm lifts. The entire process is done in several office visits to ensure that blood supply is adequate. Safety is the highest priority.
Is After Weight-Loss Surgery Right for You?
Although it can a life-changing experience to lose a large amount of weight, it can be difficult to deal with the after-effects of dramatic weight loss.Is surgery right for your situation? Cosmedical Rejuvenation Clinic will work with you to find the right option for your needs. Contact us to see how we can help you sculpt your body after weight loss.