A Little Bit About the History of Liposuction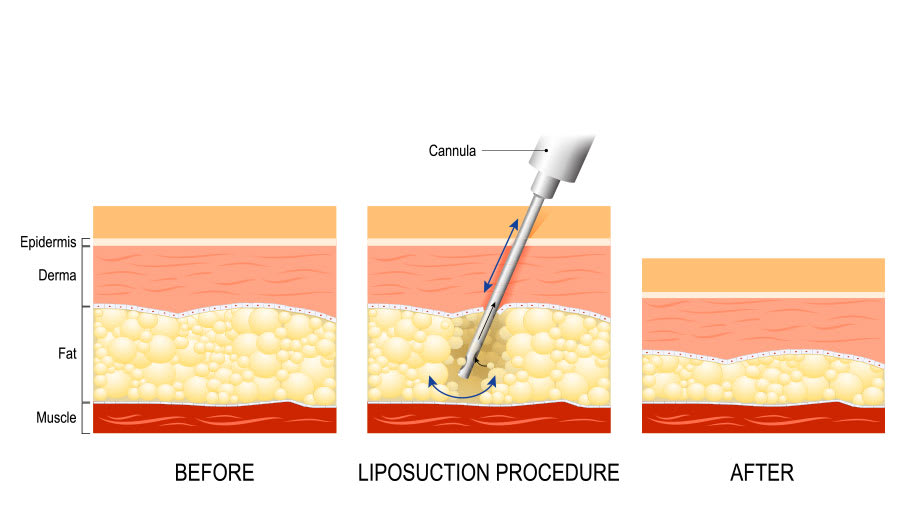 The idea of removing unwanted fat from the body was first developed back in the 1920s by the French doctor, Charles Dujarier. Unfortunately, although he was able to remove fat, his patient developed gangrene.
Modern Day Liposuction
It was decades later, in the 1970s, that the concept of fat removal turned to a different approach. Modern day liposuction, a procedure that removes unwanted subcutaneous fat by suctioning, was developed by the two doctors, Arpad and Giorgio Fischer. They designed technology to remove excess fat using the instrument that they created, the cannula (a blunt tube), attached to a device that could suction. The cannula would be inserted into the target area and was moved back and forth to suction out the fat, permanently eliminating it from the body. However, while this technique was successful in some cases, it was still considered quite risky and could leave disastrous scars.
Tumescent Liposuction
Further advancements were made a decade later. In 1985, the dermatologist, Dr Jeffrey A. Klein, developed tumescent liposuction, a technique that is still safely used today. Tumescent liposuction involves injecting the targeted fat with an anesthetic solution (epinephrine) and saline to make the area swell. This makes removal easier and reduces surgical risk, including bleeding. Tumescent liposuction also reduces the rate of bruising, swelling and pain after surgery. In fact, it's one of the most popular liposuction techniques used right now!