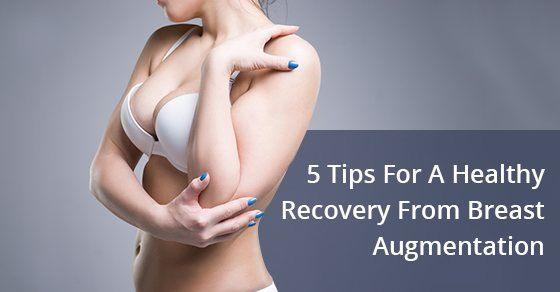 5 tips for a healthy recovery from plastic surgery
Once stigmatized, plastic surgery now become a commonly sought procedure. Moreover, its popularity is still on the increase: more and more people opt for procedures to enhance their appearances or fix medical conditions. Another very popular cosmetic procedure is breast augmentation, for women to enlarge, or enhance the appearance of their breasts. Women often request this procedure after either weight loss or a pregnancy, or to counter their aging (sagginess). Since many wish to speed up recovery time, here are a few tips:
Make Plans
Of course, anyone going through this procedure would highly anticipate the results. However, careful, sufficient planning of the healing process should not be overlooked. The best way to plan for a speedy recovery is to discuss the recuperation thoroughly with the plastic surgeon. Follow their advice to the letter. As there will be some down time, stock up on basic essentials i.e. food and toiletries.
Family Support
After the surgery, you will be able to go home. However, you'll need help while recuperating at home. Request help from a trusted family member or friend beforehand, to ensure you'll be in good hands. The friend or family member will fulfill the role of your bedside nurse and companion for several days, while you rest up.
Massage
As many have discovered, starting to massage the breast a day after the surgery can keep the area soft and in place. The surgeon or a member of his team will instruct the patient on the proper way to massage the area.
Sleeping Positions
Even if you usually sleep on your stomach or your side, healing will speed up if you sleep on your back. Beware and keep in mind that other sleeping positions may interfere with the healing process.
Avoid Strenuous Activity
It is good — if not necessary — to settle back and take it easy for several days or weeks. Avoid participating in any type of strenuous activity that might hinder the healing process. This applies even to those with strenuous occupations. Clearly, this is not the time to clean, babysit, run errands, or even drive. Patients typically return to their normal activities after a week or two.
For more information, request a consultation with Cosmedical Rejuvenation Clinic.